Are you Looking for Brake Pads Auckland? you on the Right Place.
Brakes are a critical safety system of a vehicle. The brake system should be checked at every service and not be interfered with by anybody who does not have the appropriate skills and experience. Brake repairs should only be carried out by a qualified mechanic.
Brake Pads Auckland can check and replace your disc brake pads at your home or workplace at time to suit you. Work includes;
| | |
| --- | --- |
| Raise vehicle and remove all wheels | Check Disc Rotors |
| Check all Brake Pads | Check Brake Calipers/Cylinders |
| Replace Brake Pads required | Test Drive Vehicle and Test Brakes |
Book your local mobile mechanic from Brake Pads Auckland to have your brake pads inspected or replaced at the most convenient time and place for you. Don't let a workshop change your day or make you wait !
Brake Repair Services in Auckland
The performance of our vehicle's brakes should be a major concern for all car owners and drivers. Quite often, we don't think about our car brakes  until it's too late and we find our car brakes really did need that brake service. Brake Pads Auckland makes it easy for you to get back on the road safely with our efficient mobile brake service in East Tamaki, Auckland. If you need an emergency brake repair or just a disc brake pad replacement, call our team now!
Superior Quality disc brake pads
We specialize in on site and after hours brake repairs. At Taha Brake Pads Auckland we offer a swift brake service in Auckland. Brake repairs and disc brake machining as well as fitting brake pads, new disc brake rotors and brake master cylinders are some of what we offer as a mobile brake service. It's good sense to feel safe.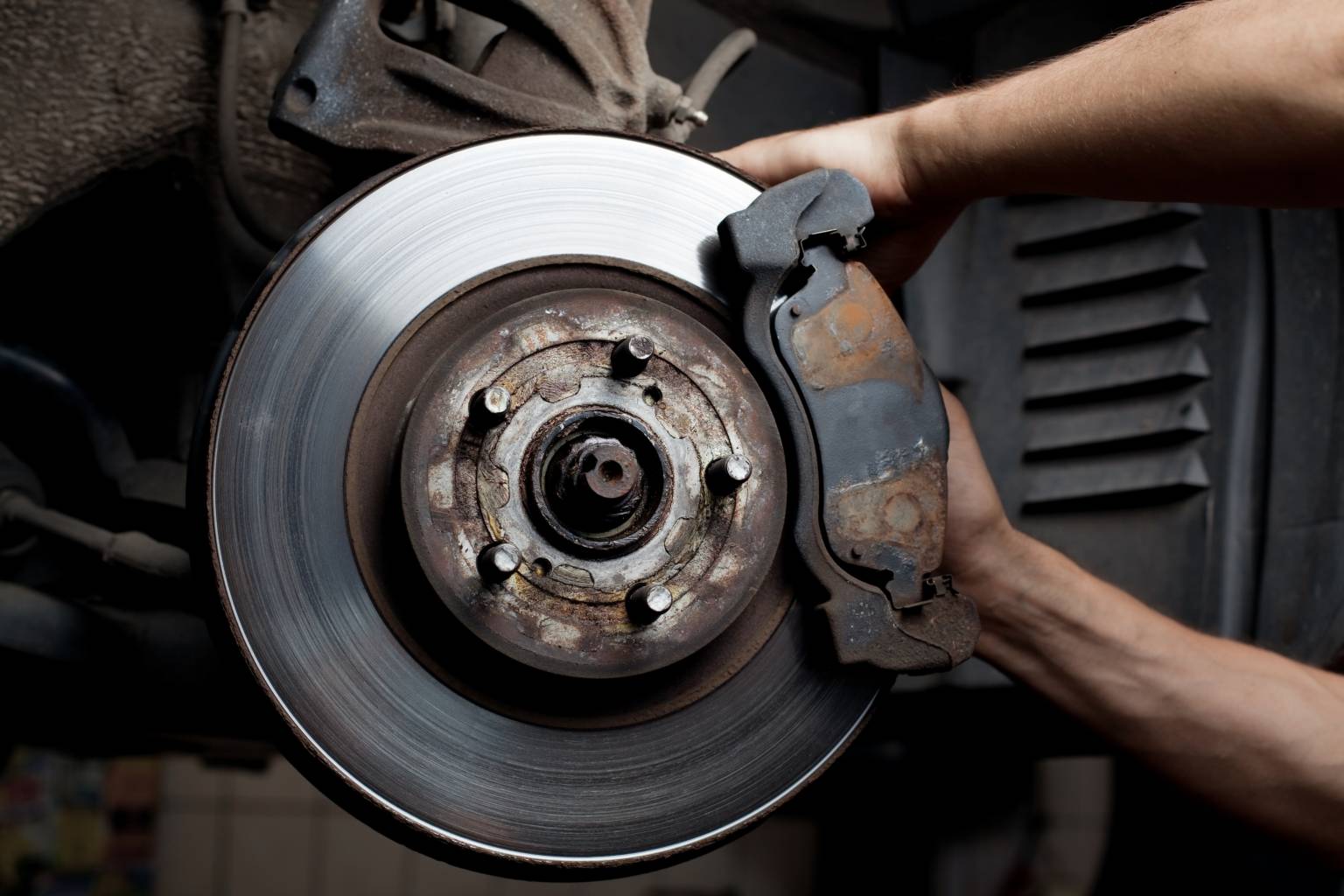 FREQUENTLY ASKED QUESTIONS
1. How long should my brakes last?
Depending on the vehicle application and driving conditions, brake pads should last anything from 20,000 to 60,000 kilometres. If you feel that your brake pads are wearing out prematurely you may need to install heavier duty, temperature resistant brake pads such as Bendix Heavy Duty. The main cause of premature wear is high temperatures caused by driving on steep terrain, towing heavy loads and constant braking. All these factors increase braking temperatures and reduce the life of brake pads.
2. Why are my brakes noisy?
Brakes should operate with a minimal amount of noise, however some noise is normal, but excessive squeal, screech, grinding, groaning or banging means that your brakes need attention. There are many varying factors that can contribute to noise including vehicle application and driving style.
3. There is a terrible vibration when I brake. What causes that?
If the brake pedal, steering wheel or the entire vehicle shakes, vibrates or pulsates when the brakes are applied, then the disc brake rotors may need resurfacing. More serious problems such as a loose component or a faulty steering mechanism can also cause vibration.
4. When should brakes be machined?
Ultra Tune recommends that rotors be machined as a routine part of every brake job.
Rotor thickness variation and surface irregularities can lead to brake noise and vibration. Some rotors cannot be satisfactory machined and replacement may be necessary. We always measure the thickness prior to commencing machining.
5. Which brake pads should I use for my car?
The key to selecting the right brake pad for your car and to achieving efficient braking is matching your driving style and vehicle type with the right brake pad formulation.