Get used truck tyres at lowest prices in Auckland
If your business depends on driving, you can rely on Taha Auto Services. Our Truck Tyres are safer, more durable and higher performing.
With on road, off road and all terrain tyres to suit all positions as well as dedicated drive, steer and trailers tyres, Used Truck Tyres Auckland has a range of sizes and fitments to suit trucks and buses of all makes and models.
Our service fitters are experienced and well trained to deal with any situation. Our auto wreckers yard have all the necessary equipment to get the job done efficiently, quickly and safely. Tyre fitting machines, truck balancing (on & off vehicle) in-store nitrogen are available at site.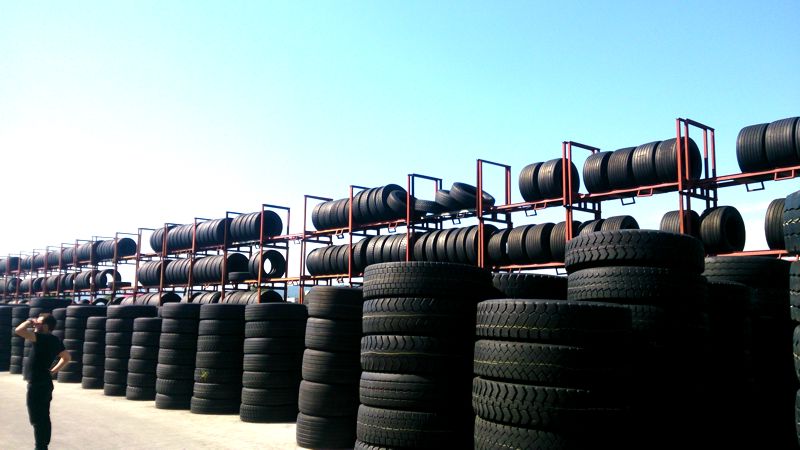 YOU CAN SAVE UP TO 70% & MORE
Find cheap tyres in Auckland at TAHA AUTO and save up to 70% off a huge range of  medium and light truck wheels and tyres with our daily special deals.  Taha Auto stocks some of the biggest names in the market for budget and premium brands for passenger, 4X4, commercial and light trucks. Taha Auto has fitting partners all across Auckland, who can strip, fit and balance your wheels and tyres. Call 0800 102 249 to discover our range of cheap tyres in Canterbury.
Taha Auto is committed to bring you perfect customer service experience. At our yard you are sure to get:
Personal advice to help you find the right tyre for your requirements
Tyre repair
Tyre disposal
Tyre rotation
Strip and fit of tyres
Fleet checks
Emergency truck tyre repair
On site and in house maintenance
Best of all our workshops are spacious enough to accommodate large vehicles like B Double Trucks.
At Used Truck Tyres Auckland we take our job seriously and we know how important tyres are to road safety. We perform alignments, and have field experts that can advise you on the most appropriate new and used tyres for your needs.
Call our stores to arrange a time to come in to get your vehicle assessed and tyres fitted.
Call our stores to arrange a time to come in to get your vehicle assessed and tyres fitted.
12 inch tyres:
13 inch tyres:
14 inch tyres:
175/65R14
185/60R14
195/65R14
6R14
6.5R14
15 inch tyres:
185/65R15
195/60R15
195/65R15
205/65R15
31/10.5R15
32/11.5R15
7R15
8.25R15
16 inch tyres:
195/70R16
195/85R16
205/45R16
205/82R16
205/85R16
215/60R16
215/85R16
225/75R16
235/85R16
245/70R16
245/75R16
255/70R16
265/70R16
265/75R16
275/70R16
285/75R16
6R16
6.5R16
7R16
7.00R16
7.5R16
8.25R16
17 inch tyres:
225/50R17
225/70R17
235/45R17
245/40R17
245/45R17
245/70R17
265/65R17
265/70R17
275/65R17
285/65R17
285/70R17
17.5 inch tyres:
10R17.5
205/75R17.5
205/80R17.5
215/75R17.5
225/60R17.5
225/75R17.5
225/90R17.5
235/75R17.5
8.5R17.5
9.5R17.5
9.5R17.5
18 inch tyres:
225/40R18
235/40R18
245/40R18
245/45R18
19 inch tyres:
19.5 inch tyres:
225/70R19.5
245/70R19.5
265/70R19.5
285/70R19.5
305/70R19.5
20 inch tyres:
10R20
10R20
11R20
12R20
12R20
14R20
245/35R20
7.5R20
8.25R20
8.25R20
9R20
22 inch tyres:
22.5 inch tyres:
10R22.5
10R22.5
11R22.5
11R22.5
12R22.5
12R22.5
13R22.5
148/14R22.5
255/70R22.5
275/70R22.5
275/80R22.5
295/80R22.5
305/70R22.5
315/70R22.5
315/80R22.5
385/55R22.5
385/65R22.5
425/65R22.5
445/65R22.5
9R22.5
24 inch tyres: